For many of us, Christmas means summer, family, BBQ's and pudding.
But for others it can be a lonely, expensive and stressful time of year.
At Acorn, we really want to drive the spirit of Christmas giving to help those for whom this time of year brings little joy.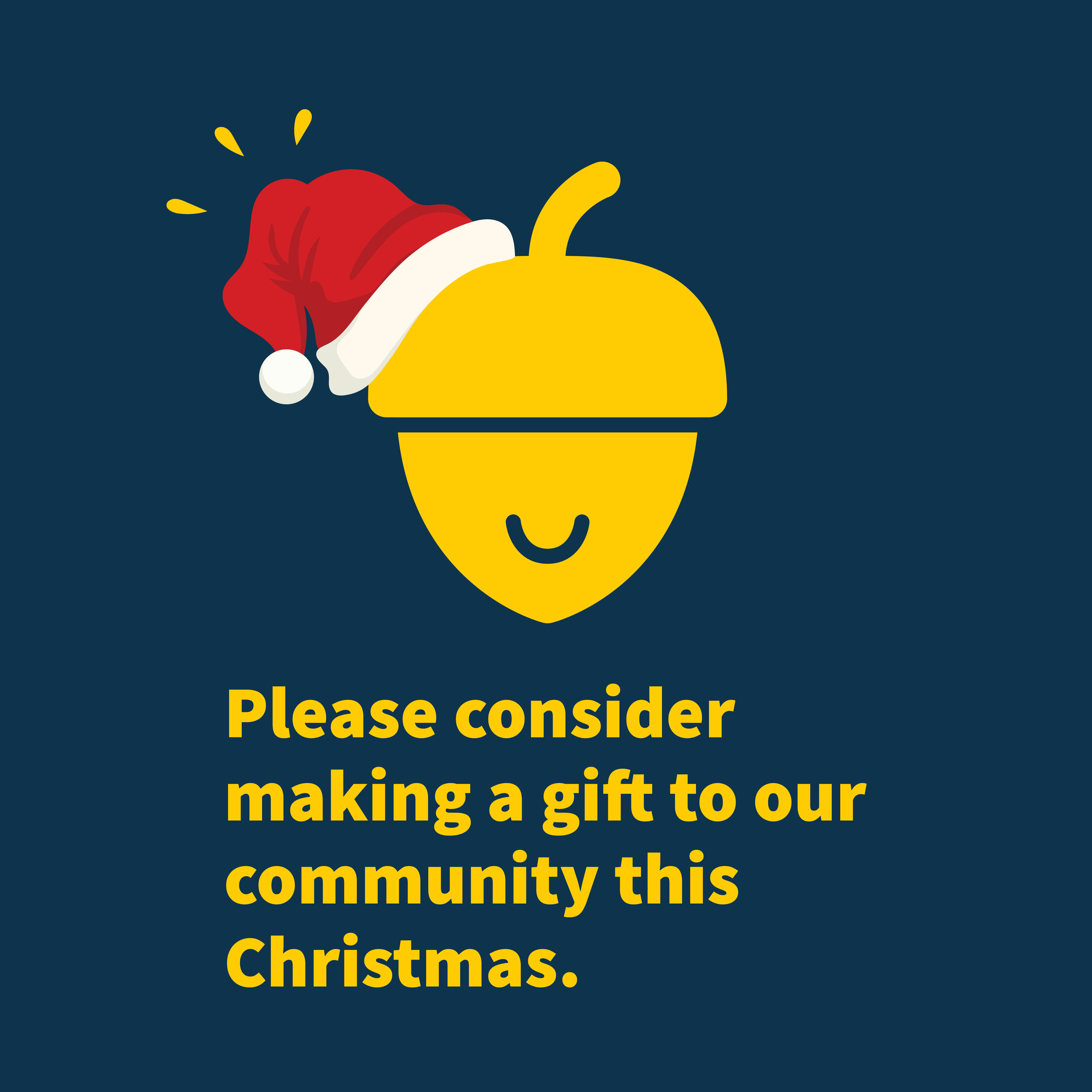 Christmas Giving for Individuals
Year after year we struggle to find the 'perfect gift' for friends and family members who, in fact, may want for very little.
As an alternative, have you thought of making a donation to their favourite charity on their behalf? We can't stress enough the good feelings that come with philanthropy, and what better time of year to give the simple gift of generosity?
Christmas Giving for Corporates
Consider a holiday donation or a contribution in lieu of staff or client gifts, and be proud to know your company is in the business of doing good.
Your staff and/or your clients can be proud that they are making a real difference in our community.
There are many ways Acorn can help:
Make a pass-through donation on behalf of a friend or family member (or collectively as a family) to a favourite charity.
Donate to one of the 47 community group funds listed on our website to ensure a continuous income stream into the future, allowing these organisations to get on with the amazing work they do.
Donate directly into the Acorn Vital Impact Fund which provides funding each year to those organisations supporting the WBOP's most pressing issues. (In 2020 this included Grief Support Services, St Peter's House, KidsCan Charitable Trust and Sustainability Options).