The Smarter Giving Model
Make your donation go further with Acorn
At the Acorn Foundation, we believe we can provide a better and more lasting way to give via our Smarter Giving Model.
Put simply, our Smarter Giving Model allows your donation to grow over the years, as it is pooled and invested in perpetuity. Upon reaching our $50,000 distributions threshold, the investment income is used to make annual distributions to community organisations according to each donor's wishes.
Our model means that a single gift will grow and continue to contribute to the community annually - forever.
Community Foundations of NZ has created the CFNZ Fund Calculator - so you can see for yourself how your fund will grow over time.
Donating via Acorn Foundation can provide local charitable organisations with security and a stable income stream. These groups can rely on receiving funding every year through Acorn, which allows them to plan and budget in advance, while also reducing the amount of time spent fundraising - allowing them to get on with the good work they do in our community.
Our Smarter Giving Model makes your gift go further - for a bigger and more lasting impact in our community.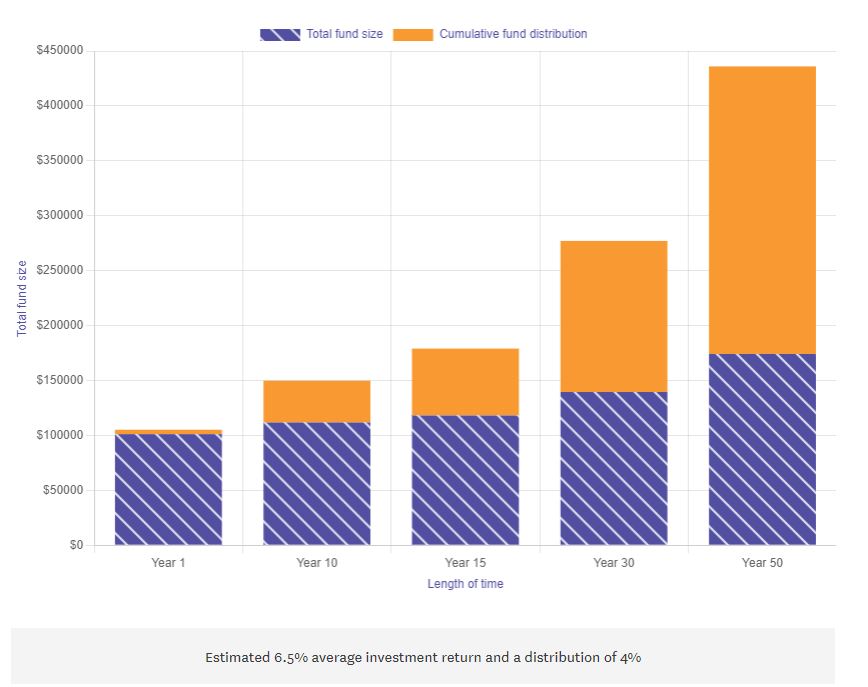 Sir Stephen Tindall talks about the benefits of donating through Community Foundations, like Acorn:
"We firmly believe in Acorn's model of investing your donation and giving back the returns to local charities year after year. We just think it is such a smart model and we like the idea of long-term, sustainable giving. Our money will just go on and on helping local people forever." - Acorn donor