Scholarships
Te Puke High School Butler Scholarship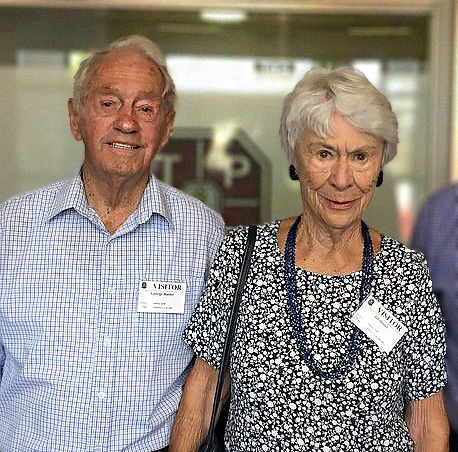 This $30,000 scholarship for Te Puke High School students has been generously donated by local Acorn donors, George and Jill. Paid over three years, this scholarship is the largest amount ever awarded by Te Puke High School and will provide life-changing financial support to a Year-13 student heading off to full-time higher education.
George and Jill set up the scholarship is to assist an academically able and motivated pupil of Te Puke High School to attain a tertiary qualification, who might not otherwise be able to do so because of financial hardship. The basis of selection will be the student's academic merit, motivation to succeed and "in straitened circumstances" (which encompasses more than just difficult financial circumstances).
Principal Alan Liddle says the scholarship will be a "tremendous, life-long gift to one of our Year-13 students."
Please contact Te Puke High School directly for more information.
About George & Jill Butler
George was born in England in 1930 and first visited Te Puke in 1954 to visit family friends. The family he was visiting had started an orchard but due to illness had to sell. George managed to buy it and and stayed in Te Puke until 1962, when he sold and moved to Te Puna.
Jill was born in Te Puke maternity annex in 1933. Her father Henry Neal Carpenter, together with Jack Conway, founded the partnership of Conway & Carpenter Electricians in 1930. The same business is still operating today – 90 years later. Jill was educated at Te Puke Primary School and, after moving away for several years, returned to Te Puke and became Head Girl at Te Puke High School in 1950.
Both George and Jill have a long affiliation with Te Puke and though they haven't lived there in recent years, it is the place of their roots and close to their hearts.