16 Apr 2019
Scholarships: 2019 Page Acorn Engineering Scholarship Winners Celebrated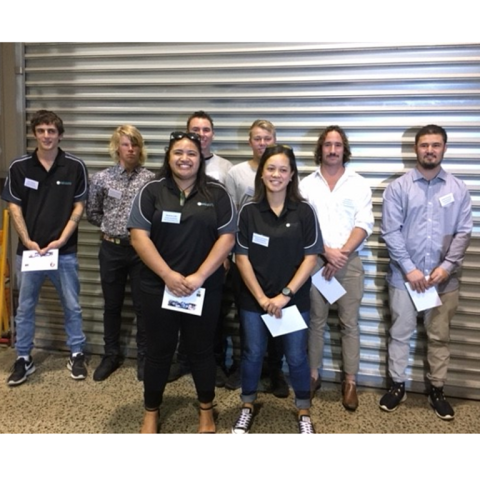 On 7 May, at a function held at Robert Page Engineering and attended by over 45 friends, family, and industry associates, the eight winners of the Page Acorn Engineering Scholarship were awarded certificates to celebrate their success. The winners (shown in the photo above in no particular order) were:
• Benjamin Coombe: Robert Page Engineering;
• Manaea Haenga-Anderson, Rawinia Luka and Liam Wayne: Page Macrae Engineering;
• Justice Harrison: Spida Machinery;
• Todd Hemingway and Aaron Iggulden: Contract Mechanical Services; and
• Brett Merrie: Boshier Engineering
A very big congratulations to all of you. This scholarship is awarded to those apprentices who stand out from their peers in talent, attitude and enthusiasm and is an award to be proud of.
Each of these scholarship winners will receive funding to assist with their studies and equipment for the next three years, courtesy of the Bob & Pat Page Fund. For more information on this scholarship, click here.