17 Nov 2020
Acorn's 2020 AGM and Distributions Celebration Evening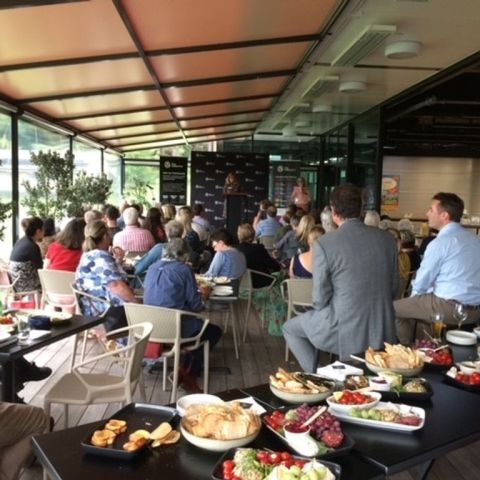 Thanks to all of the Acorn donors and supporters who came along to The Kollective on Monday 16 November for our combined AGM/Distributions Evening. Lesley Jensen, Acorn Chairperson, ran the AGM with talks from Graeme Horsley, Investments Chair, Anthony Ririnui, Chair of Distributions and Scholarships, and Michelle Malcolm, Chair of Audit, Risk and Policies.
We heard from some really great Acorn recipient organisations: Wendy Isaacs from Therapy Dogs NZ, with Mac the labradoodle; Tanya Smith from Age Concern Tauranga; Matt Anderson-Smith from one of our newest organisations, Big Buddy; and Eric Holowacz, General Manager of Creative BOP. We so appreciate the time given by these organisations to come along and share their stories with us. It really highlights to us why we do what we do.
We had a wonderful evening of wine and nibbles and catching up with many of our donors and friends, and we are incredibly grateful to be in a country where these kind of gatherings are currently possible.