15 Oct 2020
Breakfast with local professional advisors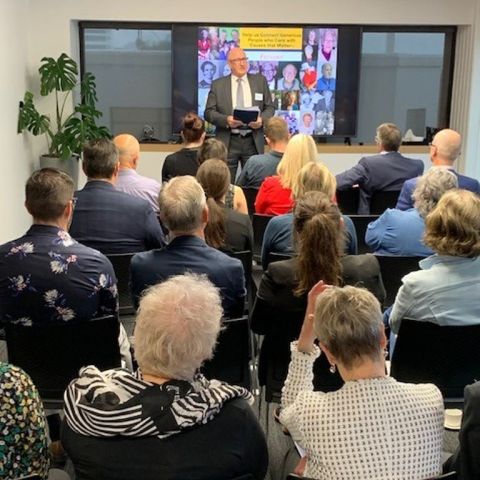 We were delighted to be joined by over 30 local professional advisors earlier this week for a breakfast session hosted by Findex Tauranga. A big thank you to those who attended, and particularly to our guest speakers:
Bill Holland, Holland Beckett: Bill discussed the various benefits to clients in transferring charitable trusts to the Acorn Foundation, which include an in-depth knowledge of the needs of the community and the organisations who support our region, removing onerous reporting requirements, and greater investment returns when combining with Acorn's investment portfolio at Craigs Investment Partners.
Michelle Malcolm, Findex Tauranga: Michelle shared her knowledge around some of the hidden fishhooks in trusts when beneficiaries or trustees are located overseas (for example: beneficiaries who reside in Australia and receive property via a trust will be required to pay Australian capital gains tax).
Guy Malthus, Craigs Investment Partners: An Acorn donor himself, and Acorn's investment portfolio manager for the past 17 years, Guy shared his thoughts and tips around discussing philanthropy in Wills with clients when planning a financial investment portfolio.
Our sincere appreciation to the above speakers for giving up their time to share their knowledge, and to Findex Tauranga for hosting us in their wonderful new office on Grey Street!