19 Mar 2020
Covid-19: What's happening at Acorn right now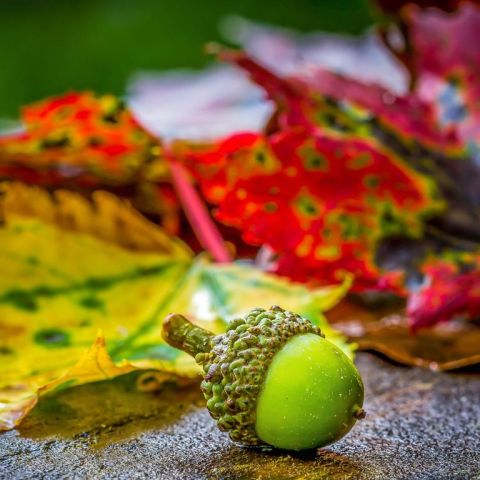 Update for donors, supporters, friends and recipient organisations:
Acorn Supporters & Friends Event: Firstly, please note that our Acorn Supporters & Friends event scheduled for next Thursday 26 March has been POSTPONED. We had over 150 registrations for this event and we were so looking forward to seeing you all to hear a great line-up of speakers, but obviously health and protection comes first. We don't know when we'll be able to hold this event, but we guarantee it WILL take place!
The Acorn Fund: We are living in turbulent times, and the Acorn Foundation fund is impacted like all other investments. However, we want to reassure you that our fund is resilient. We have substantial cash reserves that are invested on the basis that our portfolio will withstand shocks such as this one. Our investment managers at Craigs Investment Partners and the Acorn Investment Advisory Committee continue to believe that this pandemic is a finite event and that markets will eventually return to normal. Although it may take some time, we remain confident that our investments will recover and enable our fund to continue to provide much needed support to charitable organisations for perpetuity.
Community funding: We want to reassure our recipient organisations, who we know will be put under immense pressure in the months to come, that we are working very closely with other local funders. We understand that your clients' needs will be changing and probably increasing, and we will be working collaboratively to ensure that funding is available to meet your needs. A benefit of Acorn funding is that it is most often applied to 'operating costs', meaning you have the flexibility to move these funds where you need them most. More communication around funding will be sent out soon but rest assured we are committed to listening, to adapting and to working together for our community.
The Acorn 'office' remains open: We are very fortunate that we have the ability to run Acorn operations from home if needed. We remain 100% contactable: our phones are open, and email communications will continue. Now is a time when providing for our community is essential, and we will continue to work closely with all of you to ensure this happens.
The Kollective: Our building is a large co-working space and houses a lot of staff who work with vulnerable clients. We ask that you please avoid visiting us if you are at all unwell or have travelled overseas in the past few weeks. At this stage, our staff is more than happy to visit you at home. If you are in any doubt about whether you should stop by, please contact us by phone or email in the first instance.
If you want to help now: As the fallout from Covid-19 deepens, our region will face increasing hardship. It will certainly be a test of human solidarity. The unfolding situation makes us reflect on the fact that community philanthropy has never been more important as we look for solutions to the challenges ahead. Acorn needs to remain flexible and nimble with our general funding. If you are keen to help now, you can do so by adding either to the Acorn Foundation Vital Impact Fund (which supports local organisations working with those most in need), to one of our 40 Community Group Funds, or to your own endowment fund to support causes closest to your heart. Online donations can be made here, or you can contact us directly by phone: 07 579 9839.
We can't thank you enough for your continued support of Acorn and of the WBOP. Please look after your own physical and mental well-being and that of your family, friends and neighbours in the months to come. Remember that we are just a phone call away!