21 Dec 2020
Craigs Investment Partners: Giving generously this Christmas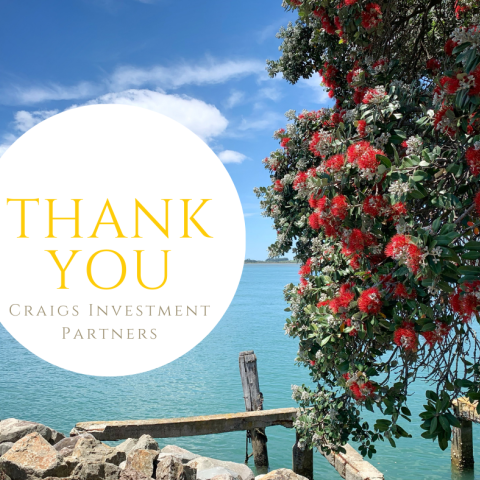 The good folks at Craigs Investment Partners have done it again! For the second year, they have provided more than $150,000 to the Acorn Foundation to distribute around the country on their behalf. This donation is in lieu of client Christmas gifts and has gone to the 19 communities in which Craigs has an office.
On behalf of the WBOP region, Thanks so much to the Tauranga-based Craigs team who selected the following wonderful local organisations to support this year: EmpowermentNZ, Good Neighbour, Awhina House Women's Night Shelter, KidsCan local efforts, St. Peters House, Tauranga Moana Men's Night Shelter, and Under the Stars.
Your generosity is so appreciated by these organisations, as summed up in some of the responses received to date!
"Wow that is amazing news!!! Thank you so much, the funds will be really appreciated at this time of year".
"Oh my they are awesome aren't they!! We received heaps of beautiful food from them on Monday to aawwww. Love those guys!!"
"Thank you so much, that is a fabulous early Christmas present for St Peters House!! Our key focus at the moment is trying to increase our counselling service to meet the growing demand, which has been exacerbated by Covid-19, so this funding will help us with our planning for next year."
"Thank you so much for your email – that is lovely news!! A nice surprise just before Christmas!"