04 Nov 2019
Events: Tga Arts Festival Function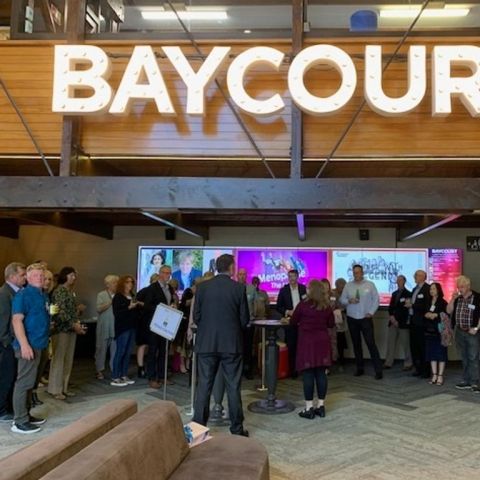 There were juggling pins, ladders, whips, straightjackets, a stage and a chicken at the most recent Acorn Foundation function, which is far from our usual style - but that's what the Tauranga Arts Festival is all about!
Acorn has reached some momentous milestones this year: Our fund now sits at just over $30M and, most importantly, on behalf of our donors we distributed $1.15M to the community in August - our first time distributing over $1M.
Aside from our wonderful donors, there have been many people behind the scenes who have freely given their time and knowledge over the last 16 years to get the Foundation to where it is today. Our recent drinks and nibbles function held at Baycourt at the end of October was our way of showing our appreciation for all of their contributions over the years.
Held in conjunction with the Tauranga Arts Festival which Acorn sponsors and supports, our guests were treated to a fabulous performance by street performers 'Rollicking Entertainment', followed by the stage show: Still Life with Chickens. It was a great night with lots of laughs, and it was an absolute delight to host all of those who were able to make it along.