11 Nov 2022
The FAME Trust selects University of Otago winner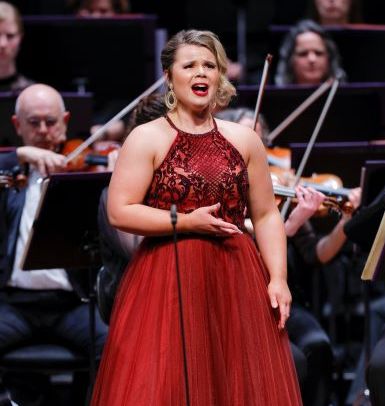 The FAME Trust and their partner, the Acorn Foundation in Tauranga, are honoured to announce their selection for the Emerging Practitioner Award at the University of Otago. This institution is one of seven top-rated performing arts schools in New Zealand which are each granted an annual $10,000 scholarship to offer promising students who have completed at least one year of tertiary study.
Opera singer Sarah Hubbard is a 3rd year Bachelor of Music student, majoring in performance. Sarah, who attended Otago Girls' High, is a highly qualified classical singer who was selected into the grand final of the Lexus Song Quest in 2022. She was also a finalist in the Napier Brayden Caldicott Aria competition in 2021 and the North Shore Becroft Aria competition in 2022.
"The FAME award will allow me to pursue the next stage of my operatic career which is an essential part on my journey to hopefully becoming a professional opera singer, and my efforts to give back to the arts in NZ. Being awarded this scholarship will make a huge impact on my artistic development and has assured me that the arts in NZ are well supported by generous foundations such as the FAME Trust and the Acorn Foundation," said Sarah.
Sarah will perform MacBeth with NZ Opera in 2023, after studying with NZ Opera in both 2021 and 2022. For the next school year, Sarah intends to enrol for a post graduate certificate at Queensland Conservatorium at Griffith University, Brisbane next year.
Professor Anthony Ritchie said, "As Head of The School of Performing Arts at Otago University I am very pleased that Sarah Hubbard has been chosen to be the Otago University FAME Emerging Practitioner Award recipient for 2022. Sarah is an outstanding classical singer and student. Her qualification for the finals of the Lexus Singing competition was a fine achievement, and her plans to build on that with overseas study is very worthy of support. I'd like to thank the Acorn Foundation and FAME Trust trustees for making this a possibility for Sarah, as she has the potential to go far as a performer."