18 Nov 2022
FAME Trust winner announced at University of Auckland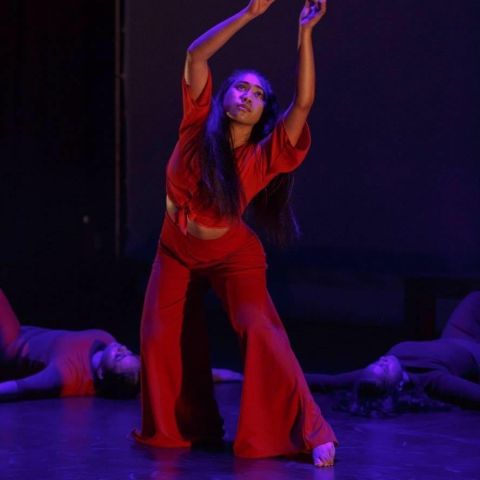 The trustees of the FAME Trust, in conjunction with the Acorn Foundation in Tauranga, are pleased to announce their selection for the Emerging Practitioner Award at the University of Auckland. This institution is one of seven top-rated performing arts schools in New Zealand which are each granted an annual $10,000 scholarship to offer promising students who have completed at least one year of tertiary study.
Chastity (Chas) Mamea, a South Auckland artist, dancer, choreographer and researcher of Sāmoan-Māori descent has been awarded this valuable prize for the University of Auckland. Chas completed her Bachelor of Dance Studies (Honours) in 2021 and is now undertaking a PhD in Dance. Her research interests lie in the importance of cultural identity in street dance spaces in South Auckland and how learnings from her studies could be used to develop community initiatives for urban Pasifika-Māori rangatahi.
Chas said, "The support of the FAME Trust is an important milestone for me. It is an indication that the community-centred mahi I am carrying out is supported, heard and valued as I hope to contribute to the progressive change taking place within our South Auckland community."
Chas keeps a very full schedule, serving as a graduate teaching assistant and as the Tuākana mentor for the Dance Studies programme. Outside of school, she performs and serves as a business and funding advisor for Nappyboyz Dance Company, a group that provides performance opportunities for South Auckland creatives. Her studies have provided Chas with the experience and skills to provide mentorship opportunities, performative platforms and wānanga centred around belonging for Pasifika and Māori youth.
Academic staff member, Sarah Foster Sproull said, "Chastity Samoa is a talented, proactive and critically engaged Māori and Pasifika emerging performing artist, working in the field of dance, choreography and ethnographic research. Her current research centres on youth performance and hip hop in South Auckland and she is an active member of several community dance groups. The FAME Award will make a significant difference to Chas's ability to focus on her critically focused Dance Studies PhD research, develop her youth mentorship practice, and advance her performance practice as a dancer and choreographer".