11 Jul 2023
Job vacancy open at Acorn Foundation - Legacy Giving Manager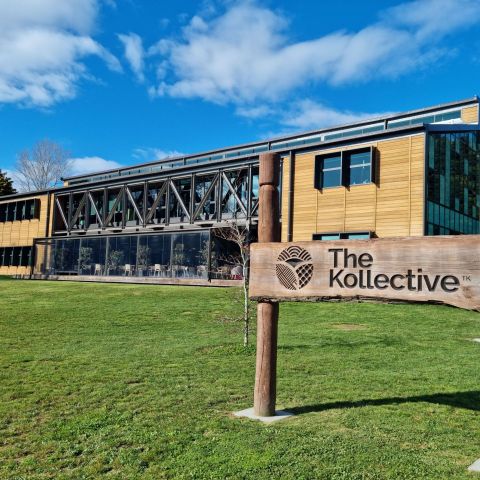 The vision of the Acorn Foundation is 'a thriving and vibrant Western Bay of Plenty for all our people and for our natural environment.'
Their approach is unique. Acorn connects generous, caring people with causes that matter in our local region. As a community foundation, they are building a permanent endowment fund that will cater for the current and future needs of our region.
Due to the retirement of Acorn's long-serving Donor and Community Engagement Manager and the Foundation's strong growth, we are seeking a full-time Legacy Giving Manager on their behalf. The key area of focus of this role is to build relationships in order to add new donor funds and resettle trusts. This work will ensure growth in the distributions of funds that benefit the Western Bay of Plenty and other locations important to our donors.
At the core of this role will be your love for working with and spending time with people, hearing their stories and ensuring that the right recipients are chosen to protect our donor's legacies.
The key accountabilities of this role include:
New legacy donor recruitment
Establishing and maintaining appropriate level of personal, team and volunteer contact with donors
Resettlement of community and family trusts
Professional advisor relationships and presentations
Oversee the annual distributions process
Lead/Partner of community funding initiatives with TECT and BayTrust
Management of the Distributions Committee with the Chair
Active involvement with community organisations
Building and maintaining relationships with key stakeholders, including potential donors
The successful candidate will share the Acorn Foundation's aspirations and have the following qualifications:
At least 5-7 years of work experience in the for-profit or not-for-profit sector.
Excellent financial management skills in order to balance donor funds and lead the distribution of millions of dollars per year.
The ability to communicate well with a compelling presentation style, along with excellent written communication skills.
You'll be a highly motivated and passionate person who is well connected and networked across the BOP region and its communities.
You may also speak te reo Māori or have an interest in learning.
This role essentially requires a real people-person, who demonstrates empathy, has an exceptional ability to listen, with strong relational focus and skills, and who ideally has gained experience across donor attraction and retention. You will report to the CEO and work closely with a volunteer board. A practical and can-do approach to your role and an appreciation for working with key stakeholders is key to your success.
If you are seeking a meaningful role where you can make a difference by contributing to the well-being of your local community, then take this opportunity to open the next chapter in your career. Look no further – in this role you will find that essential balance between meaning, contribution and career aspirations.
This is a full-time role, which may include some flexibility around working evenings, early mornings and some weekends as required. Based out of The Kollective, the Acorn Foundation offer flexibility in both the work hours and location as this role involves spending time out in the community.
Please apply online with your cover letter and CV to Kellie Hamlett, Recruitment Specialist at Talent ID Recruitment Ltd. Applications for this role close Thursday 27th July 2023.
Applications will be treated with confidence.