03 Oct 2019
News: Salvation Army's value to the community recognised with Acorn Foundation donation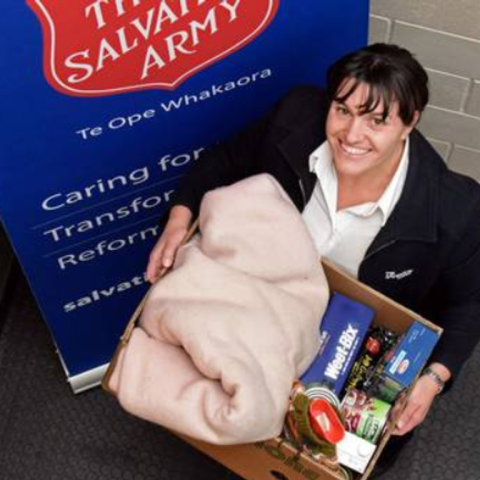 The Salvation Army has recently received a $41,593 donation from the Acorn Foundation as part of their annual distributions, which is funding that will allow the organisation to focus more on their day to day community work.
Salvation Army Community Ministries Manager, Davina Plummer, says Acorn funds are vital for them. "Because the bequests are invested and we receive a portion annually, it means that the funds are sustainable. We can plan ahead and budget with more certainty knowing that the contributions will continue into the future. This means we can use that valuable time supporting people and less time seeking funding."
Acorn General Manager Lori Luke says the donation allows their donors to choose to support key services within the Salvation Army. "There are many services offered by this amazing organisation; however, in line with our donors' requests, the Acorn funding will be utilised to support women and children's well-being and to help those struggling with addictions. The Salvation Army's core purpose is to care for people, transform lives and reform society. It is a privilege that we are able to support them in this way thanks to the generosity of our donors."
Plummer says the Acorn funding goes directly into their support services to the community. "This funding enables the Salvation Army Community Ministries Team to employ a Whanau Social worker who has provided 543 social work sessions to families in hardship in the last year along with financial assistance towards wages, training and supervision for our addiction services which provide high quality counselling for those affected by the harmful use of drugs, alcohol and/or gambling. Our services provide support, challenge and encouragement to make positive change for hope, direction, peace and stability."
To date, the Salvation Army has received nearly $250,000 from Acorn Foundation donors.