21 Dec 2021
University of Waikato selects inaugural FAME Trust winner, Majenta Gaffar!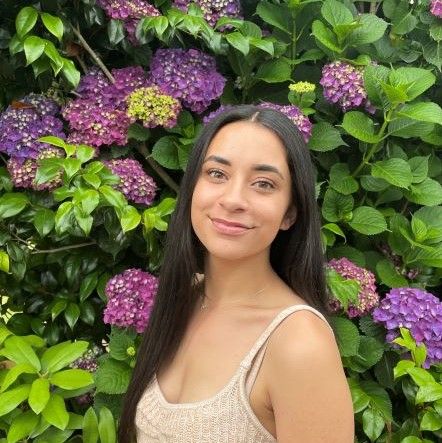 The Tauranga-based trustees of the FAME Trust, along with the Acorn team, are pleased to announce the Emerging Practitioner Award winner at the University of Waikato: Majenta Gaffar!
Performing Arts student Majenta has just completed her second year of study and was recently named a Sir Edmund Hillary Scholar for Theatre Studies at the University of Waikato.
Majenta was thrilled to receive the award, and told us:
"Being the recipient of the FAME Emerging Practitioner Award means the world to me. I am extremely humbled and grateful to be given this opportunity. Theatre is a passion that runs deep in my soul and to be recognised for the many years of dedication I have put into my craft only solidifies that a career within the arts is not just a dream but one day a possibility for me."
Originally from Waiuku, Majenta performed with the Waiuku Theatre Group from the age of 10. As a young adult, she performed in roles with the Onewhero Society of Performing Arts and with Pukekohe Performing Arts.
Majenta excelled in the arts at Waiuku College, particularly in kapa haka at Polyfest and in lead roles with Stage Challenge and Showquest. Waiuku College's Showquest team took first place in the region in 2019 and won excellence awards in choreography and lighting in the national competition.
The Convenor of Theatre Studies at the University of Waikato, Declan Manning, was particularly complimentary of Majenta's tertiary studies. "Majenta Gaffar is one of our outstanding students in the Arts. She is developing into an interesting and expressive performer as well as showing promise as a writer and director."
The University of Waikato is one of six top-rated performing arts schools in New Zealand which were each granted a $10,000 scholarship to offer promising students who have completed at least one year of tertiary study.
Gareth Schott, Head of School of Arts, University of Waikato, said, "Te Kura Toi (School of Arts) at the University of Waikato is delighted and honoured to see one of our gifted students recognized with an award for the FAME Trust. It is wonderful to see awards that both support and acknowledge the talent, hard work and craft of our creatives here in Aotearoa."