Our Recipient Charities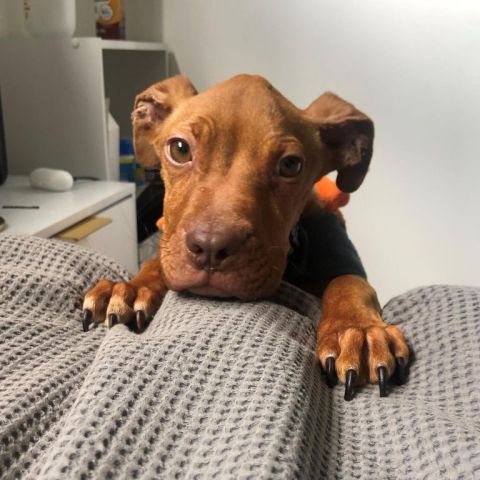 SPCA
Website: www.spca.nz
Tel: 07 578 0245
SPCA helps protect over 41,000 animals in New Zealand every year. Animals who are sick, injured, abused or simply abandoned. With no government funding, this organisation relies entirely on the generosity of those who choose to make a difference. Its founding ethos is "to speak for those who cannot speak for themselves". With the support of the community and organisations like the Acorn Foundation, the SPCA delivers this every day through its vision, values and policies.
The Acorn Foundation distribution to the SPCA helps the Animal Welfare Inspectors to work with the community to ensure the safety of the region's vulnerable animals.
This is a photo of Cricket – a puppy found with malnutrition and legs that hadn't grown properly. The SPCA Inspector brought the pup to the centre after he was picked up by Waikato District Council's animal control. The Inspectors are searching for Cricket's owner to seek justice for his treatment.