29 Aug 2019
Scholarship: 2019 Creative Arts Award - Louie Campbell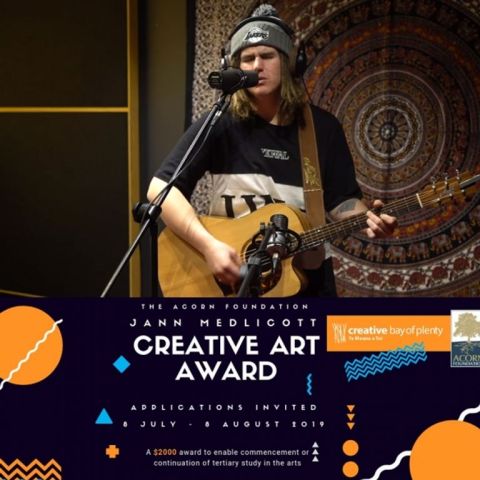 A big congratulations to singer/songwriter Louie Campbell, who recently won the 2019 Jann Medlicott Creative Arts Award. This award is administered by the Acorn Foundation is awarded to an outstanding local creative who is passionate and excelling in their chosen field of the arts with the $2000 prize going towards supporting their ambition in undertaking further study and ultimately their career in the arts.
Pictured opposite is Acorn donor Jann Medlicott celebrating with Louie Campbell. Thanks to the Creative Bay of Plenty team for putting on such a great night at the CBOP Shine the Light function at Baycourt in September.
We wish Louie all the best for his future and hope to have him perform at some upcoming Acorn events - stay tuned!