14 Dec 2020
The 2020 Acorn Foundation Beverly Perszyk Scholarship goes to Te Puke High's Jed Melton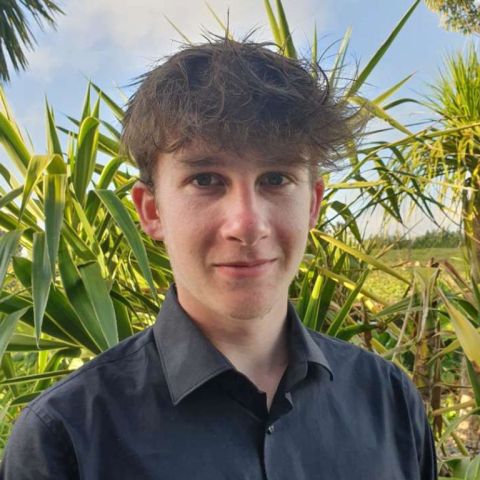 A big congratulations to Jed Melton, finishing his final year at Te Puke High School, who has won the 2020 Acorn Foundation Beverly Perszyk Scholarship!
In his last year of school, Jed achieved an excellence endorsement at level 3 and was the top student of sport and recreation. He also received the honour of Player of the Year for his football team in both 2019 and 2020 and captained his team throughout the past year.
Jed's interests lie in statistics and business which has inspired his choice to study a Bachelor of
Business, majoring in accounting at the University of Waikato in 2021.
"This scholarship means a lot to both myself and my family. It is an incredibly generous opportunity that will not only help financially, but also motivate and inspire me throughout my studies at University. Beverly Perszyk reminds me of my own mother, in that she never attended tertiary education, but always valued the idea of further education. She always encouraged me to reach my potential both intellectually and physically and I like to think she was successful. The Acorn Foundation Beverly Perszyk Scholarship means a lot to me because I feel a personal attachment to the values and meaning of the scholarship as the first in my family to attend university. Being the first in my family to attend university is quite important to me in honour of my sister, Karli Melton who was aspiring to attend university
before she was tragically killed by a drunk driver at age 15...This scholarship will help me to obtain a university qualification and in doing so, achieve personal goals and inspire those around me and in the community."
Well done Jed - we wish you all the best for your future!