15 Apr 2020
2020 NZ Book Awards goes virtual! Subscribe to the YouTube channel for the 12 May ceremony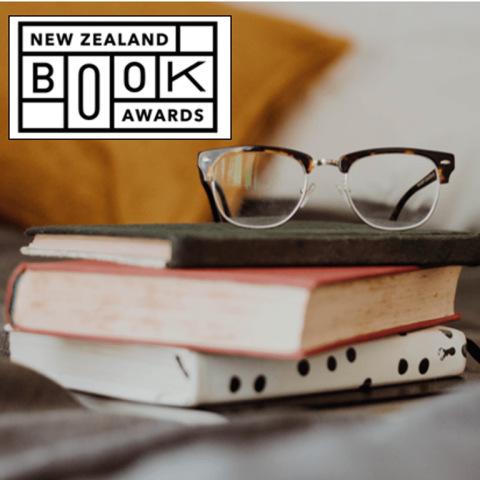 In a creative response to the restrictions imposed on travel and public gatherings during the Covid-19 crisis, the New Zealand Book Awards Trust has elected to take the announcement of the 2020 winners of Ockham New Zealand Book Awards online on the original date set down for the awards ceremony in Auckland: Tuesday 12 May.
"Covid-19 has interfered with our annual celebration of the finalist authors and publishers in an event that's greatly anticipated and enjoyed by hundreds as one of the first events of the Auckland Writers Festival. But as the old adage goes, 'the show must go on', and we hope that by making our announcements 'virtual' we will reach an audience of thousands on the evening of 12 May."
— Nicola Legat, New Zealand Book Awards Trust chair
Working with the talented team at the Auckland Writers Festival and the production company Lotech, a slick, tight virtual ceremony is being planned, fronted by popular ceremony MC for the past two years, broadcaster and te reo Māori advocate Stacey Morrison.
The proceedings will kick off on a dedicated YouTube channel at 6pm with the announcement of the MitoQ Best First Book awards and then continue after a short break, at 7pm, with formalities and the reveal of winners of the four main subject categories: the General Non-Fiction Award, the Mary and Peter Biggs Award for Poetry, the Illustrated Non-Fiction Award and, finally, the $55,000 Jann Medlicott Acorn Prize for Fiction.

You can find out more about the 2020 Ockhams shortlisted titles here, hear from Acorn donor Jann Medlicott here, and subscribe to the YouTube channel here.
And don't forget, it's easy to get online access to e-books to keep yourself up-to-date.
You don't need an e-reader to access ebooks. You can use your smartphone, tablet or computer – just download the free Kindle app or use the Apple Books app. Note that lots of NZ ebooks are available at mebooks.co.nz.
You can download ebooks and e-audiobooks onto any device. Listening to e-audiobooks is particularly handy on a smartphone. There are thousands to choose from and your library website should have instructions about how to set it up. And if you're not a library member you can likely still join by emailing your library staff, who will be working from home to provide a digital service.