20 Nov 2023
2024 Western Bay Community Award Finalists Announced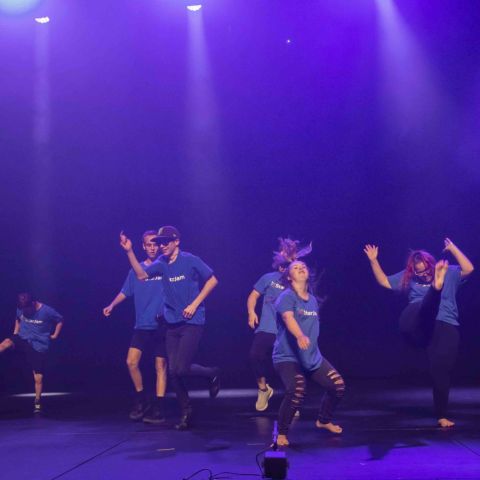 The annual Western Bay Community Awards which recognises the dedicated contribution of voluntary and not-for-profit groups and individuals, have announced the finalists for the 2024 awards, scheduled for March next year.
The Western Bay Community Awards are delivered in partnership between Tauranga and Western Bay's local funders: Acorn Foundation, BayTrust, Tauranga City Council, TECT Community Trust and Western Bay of Plenty District Council.
Thirty finalists have been announced for the 2024 Western Bay Community Awards, including local youth striving to make a difference, long-serving volunteers, champions of diversity and inclusion and some of the outstanding events held throughout the region in the last 12 months.
Acorn Foundation Chief Executive Lori Luke says, "the awards night is a wonderful evening to honour the outstanding efforts of those in our sector, whilst the online showcase allows our community to learn more about the amazing work that organisations scattered throughout the region do every day to make our region better."
The community will be able to learn more about each finalist when the online showcase of all finalists goes live in the new year, consisting of a video introducing all finalists from all award categories. During this time, the community will also have the opportunity to cast their vote for the People's Choice Award from the full list of finalists.
The finalists for the 2024 Western Bay Community Awards are:
Event Excellence Award
Anzac Bay Waipaopao Summer Kick-Off Festival
Flavours of Plenty
Tauranga Fish & Dive Club – Placemakers Kids Fishing Competition
Papamoa 'Light Up the Waterway' Matariki – Te Ara ō Wairakei Stormwater Trail
2023 Zespri AIMS Games
Sustainable Future Award
ARRC Wildlife Trust
Live Well Waihi Beach
Ngapeke Permaculture Project
Otanewainuku Kiwi Trust
Taking Back our Beach
Diversity and Inclusion Award
Bay of Plenty Sports and Cultural Club
Kai Aroha
Multicultural Tauranga
STEAM-ED Charitable Trust
Wish4Fish
Heart of the Community Award
Katch Katikati
Kura Kai
Mums4Mums
Tauranga Volunteer Coastguard
The Incubator Creative Hub
Youth Spirit Award
Blessing Pasi
Kate Dekker
Isla Willacy
Liam Shanahan
Mason Bollee
Volunteer of the Year Award
Aidan Kuka
Bryan Winters
Mary Dillon
Melanie Gearon
Sam Fellows
Category winners will be announced at the Western Bay Community Awards on Thursday 21 March 2024.

All nominees, nominators, and finalists will be invited to the awards early in the new year. To learn more, visit https://www.tect.org.nz/community-awards-2023/