07 Sep 2021
Acorn Foundation donates more than $2M to the community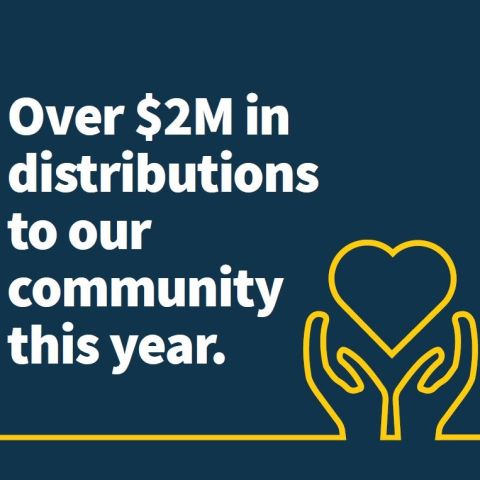 Thanks to our generous donors, Acorn is delighted to announce a record annual distribution of more than $2M to the Western Bay of Plenty community this year. More than 194 charities and community organisations will receive a portion of this funding, including over $345,000 going to scholarship and award programmes.
A full list of this year's recipients can be found here.
This year's distribution marks another milestone for Acorn, as total distributions have now passed the $10M mark since Acorn's inception in 2003. The foundation is incredibly grateful to all our donors and supporters – including volunteers, business and philanthropic partners and professional advisor firms – whose generosity and commitment over the years has been instrumental in helping Acorn to reach this significant achievement.
Acorn Foundation CEO Lori Luke says, "The Acorn team is honoured to make these distributions on behalf of our donors, who all care deeply about our community. The recipients that are tagged by our donors, or selected by the Acorn Distributions Committee, are so important to the wellbeing of our region, and it is our privilege to be able to support their hard work."
The record distribution this year is driven by a nearly 50% growth in our funds under management, reaching $53.6M at the end of June this year. Most of this growth was driven by gifts in Wills, with generous donors also contributing through living giving, community trust resettlements and corporate giving.
Thanks to the team at Craigs Investment Partners, with oversight from Acorn Foundation's Investment Advisory Committee, the Fund is continuing to see successful investment returns – up 13.9% last year. With these results, the foundation is on track to continue to make an enormous impact in the region for years to come.
Acorn Foundation Chair Lesley Jensen says, "We so appreciate the support that our many donors provide to the community through Acorn. We know that the Acorn Foundation is making a significant difference to the lives of people here in the Western Bay of Plenty and other areas of New Zealand that are important to our donors. We are honoured to represent these generous people, who are modest, thoughtful New Zealanders who have such a tremendous love for the place where they live."