24 Nov 2022
ASB Bank Tauranga giving back to the community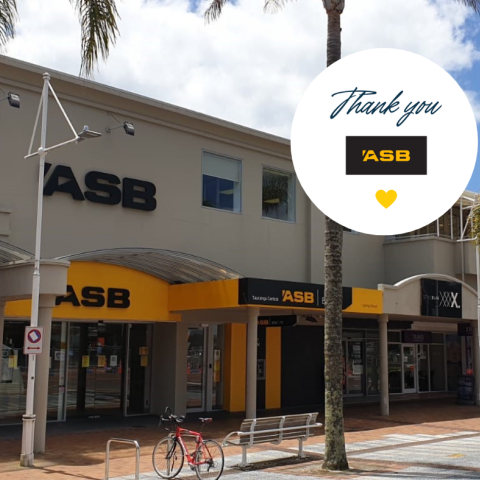 It has been a wonderful year of giving to the community and once again the team at ASB Bank Tauranga (inclusive of Bayfair and Pāpāmoa) chose to donate to two deserving recipients: Women's Refuge and St Peters House.
Tauranga Women's Refuge has been operating in our community for many years. Since opening its safehouse in 1980 for women and their children impacted by domestic and family violence, the organisation has evolved. Nowadays more than 80% of their work takes place in the community, as the organisation increasingly takes an early-intervention approach.
St Peters Care and Counselling was established in 1988 with the objective of offering needed and appropriate social services to the community. In 2009 they because a charitable trust and have a non-discriminatory attitude towards helping those in need. They offer professional counselling, parenting courses, personal development, debt management services, money education courses, food parcels and sort-out food bank referrals.
With the organisation facing increasing demand, raising enough funds to stay afloat is a constant worry. Fortunately, support from the community means they are able to keep the doors open.
Both of these organisations work closely with locals who are in need of a helping hand, so we appreciate the ASB Tauranga team's generous spirit!