22 Nov 2021
ASB Tauranga supports our local community once again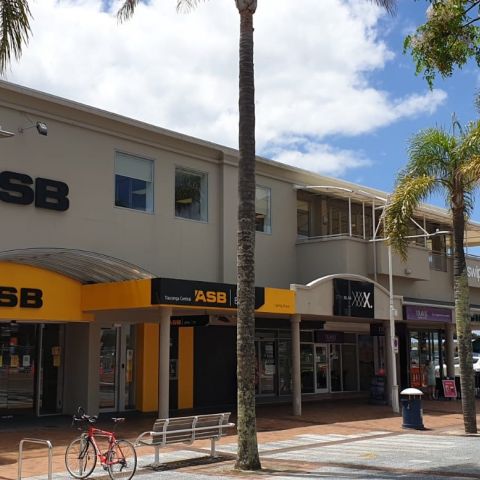 The wonderful staff at ASB Bank Tauranga (inclusive of Bayfair and Papamoa) have once again gifted support to the local community. This year, ASB Tauranga staff chose to donate to two worthy recipients working in areas of great importance to our local region: emergency housing and mental health/well-being.
The first recipient, Tauranga Community Housing Trust, was established in December 2003 due to a growing concern around the lack of affordable, appropriate housing for disabled people and their families. Sadly, those issues are still relevant today and are complicated by the lack of available and affordable housing. Families in private rental accommodation can be affected when the landlord either sells the property or chooses to move back in, forcing a stable tenant to vacate. In this competitive rental market, it is often difficult for these families to find alternative accommodation at short notice within their price range.
TCHT services respond to identified housing needs and gaps in the community, and provide a combination of motel units, private rental properties, and MSD-owned properties offering short-term accommodation for displaced families.
ASB's second recipient, the BOP Therapy Foundation, provides subsidised counselling for people in our community who are experiencing difficulties, particularly children and families. The organisation was founded in 1992 by a group of counsellors who were concerned about people who were "falling through the cracks" and unable to access counselling due to their financial circumstances. Since the pandemic, demand for their services remains high and the team are seeing more clients dealing with job losses and financial insecurity.
Despite the high demand, the BOP Therapy Foundation team works hard to ensure children and families requiring help are supported as soon as possible, so that they do not become part of our nation's statistics. The counsellors provide between 3 – 15 crisis counselling sessions per client, to support and guide clients towards making healthy changes and finding long-term solutions.
Andrew Todd, Chairperson of BOP Therapy Foundation said, "Our sincere thanks go to the ASB Tauranga team for this very generous donation. It was such a lovely surprise and a wonderful validation of the work we undertake in our community. Thank you so much for partnering with us in this way."
Thanks so much for continuing to support our community, ASB Tauranga team!