10 Sep 2020
Remembering Acorn donors - 10 new oak trees planted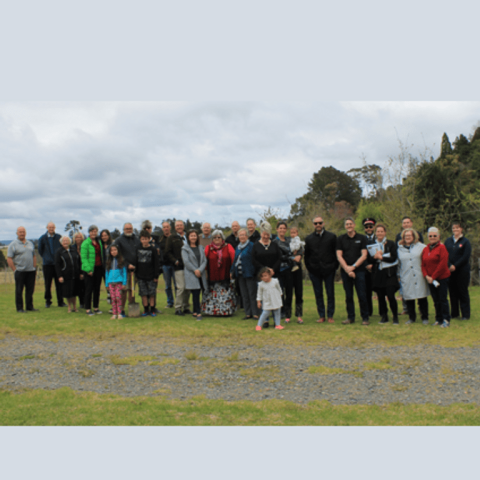 It was a later than usual tree planting this year due to COVID-19 restrictions, but we got there in the end! And the weather gods blessed us with another fine day to honour our recently deceased Acorn donors. We were joined by around 30 close friends and family at this year's remembrance tree planting at the Acorn Foundation Oak Grove in Cambridge Park. 10 oak trees were planted to remember the following incredibly generous donors:
Jack (Jacqueline) Abbot
Norman & Molly Bicknell
Carol Bithell
Anne Crane
Anna Finlayson-Smith
Margaret McCracken
Nan (Eleanor) Olsen
Ray Thornley
Sam & Nulma Turner
An anonymous donor
A blessing was given by Davina Plummer of the Salvation Army Tauranga, and a brief history of each donor was read before trees were planted. Those who were able, joined the Acorn team for a late morning tea at a local cafe afterwards. This was a really special, personal day, and Acorn is honoured to share this with family and friends of our wonderful, generous donors.
A big thank you to Davina Plummer (Salvation Army Tauranga), Tauranga City Council, Arbor Care and Tauranga Tree Company for your continued support and help on the day.