21 May 2022
Craigs donates over $10,000 to the TECT Rescue Helicopter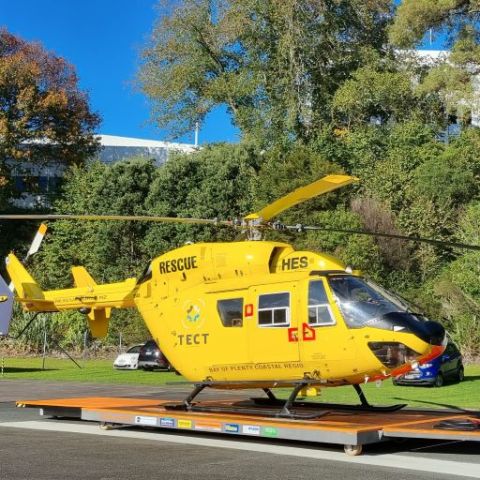 For the third year running, the team at Craigs Investment Partners have held a month-long fundraiser to raise funds for New Zealand's regional rescue helicopters.
Throughout March, teams and individuals nationwide challenged themselves to complete 50kms per day, raising an incredible $34,000, which will be donated to 10 regional rescue helicopters across New Zealand.
$10,000 of this will be donated via the Acorn Foundation to support the mahi of the Bay of Plenty's rescue helicopter – the TECT Rescue Helicopter, which provides a lifesaving 24-hour emergency service, 365 days a year.
Vanessa Richmond, Group Manager at Philips Search & Rescue Trust (which operates the TECT Rescue Helicopter) says the funding will make a tangible impact to the lives of people across the BOP:
"We rely on funding from the community to carry out the work of the TECT Rescue Helicopter, so we are grateful for the amazing fundraising efforts of Craigs Investment Partners. This vital funding will help your rescue crew save more lives in the Western Bay of Plenty region – thank you!"
In addition to this annual fundraiser, Craigs Investment Partners supports our community through a variety of initiatives including Workplace Giving (employee payroll contributions) and a Corporate Fund they have established with Acorn, the returns of which are distributed annually to charities across New Zealand.
Acorn Foundation CEO Lori Luke says that the Craigs Community Fund will provide a welcome boost for local charities across New Zealand for many years to come.
"The benefit of these kinds of funds is that it provides yearly distributions to really deserving local charities. It is amazing to have a national company like Craigs leading the way in this sort of strategic giving, and we hope other businesses will follow suit."
The Acorn team would like to thank Craigs Investment Partners for their continued support of the Western Bay of Plenty community through the Acorn Foundation.