24 Nov 2021
Craigs Investment Partners supports communities this Christmas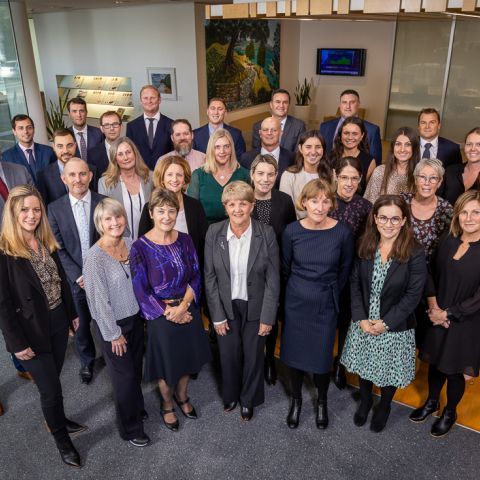 We are so proud to work with Craigs Investment Partners to support 19 communities across New Zealand in which their offices are based. This is the third year that Craigs have provided over $150,000 to charities in lieu of client gifts for the holidays, providing much-needed support for community organisations working in the areas of greatest need across the country.
This year the Giving Committee representing Craigs employees based in Tauranga selected a range of fantastic community organisations, including:
Big Buddy
BOP Therapy Foundation
Good Neighbour
Graeme Dingle Foundation WBOP
Awhina House
Live for More
St Peters House
Tauranga Community Foodbank
Takitimu House
Under the Stars
The generosity of the Craigs team is so appreciated by these local organisations, as they have shared with Acorn:
"Thank you, the Acorn Foundation and Craigs Investment Partners, so much. This is fantastic news. We are very honoured that Craigs Investment Partners value the mahi of St Peters House. Our sincere gratitude goes to Craigs Investment Partners; their donation will help vulnerable people in our community through our services. We have noticed a higher demand this year due to the uncertainty and increased anxiety levels COVID-19 has placed on everyone, so their donation is welcomingly received." - Denise Roy, St Peters House
"Thank you so much for this email and advice that we are again the lucky recipients of a Craigs Investment Giving Programme. We feel privileged that your team continue to acknowledge and support our organisation and the lovely men we are here to serve. Please express our deepest gratitude to the team." - Annamarie Angus, Takitimu House
"On behalf of all my colleagues at the Bay of Plenty Therapy Foundation, please pass on our sincere thanks to Craigs investment partners for this very generous donation. It was a lovely surprise for which we are both humbled and thankful. Thank you so much for partnering with us in this way." - Andrew Todd, BOPTF Chair
Find out more about Workplace Giving through Acorn, here.