29 Nov 2021
Farmer Autovillage celebrates 30 Years by giving back to the Bay of Plenty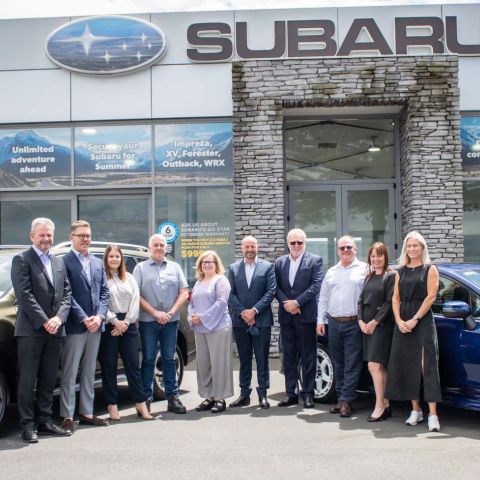 To celebrate 30 years in operation, Farmer Autovillage is giving back to the local community via the Farmer Autovillage 30th Year Celebration Grants. The grants aim to drive positive changes in our community that will benefit as many people as possible – in the present and for future generations.
One of the grants is a $27,000 scholarship grant to be administered by Acorn Foundation, available to nine students from three local schools: Mount Maunganui College, Pāpāmoa College and Te Puke high school. Each recipient will receive $3,000 towards their study, giving them a financial boost as they head off to tertiary study in 2022.
Mike Farmer, Group Managing Director of Farmer Autovillage, says, "This is our way of saying thank you to the Bay of Plenty for all the support this city has shown our business across the last 30 years. Continuing support for the Bay of Plenty community is our responsibility and our future."
Lori Luke, CEO of Acorn Foundation, says the recipients will benefit greatly from the generosity of Farmer Autovillage as they prepare for their tertiary journeys.
"The Acorn Foundation is really pleased to help the Farmer Autovillage team celebrate their 30th year with the creation of these awards. Thanks so much to the whole Farmer Autovillage team for this thoughtful gift and congratulations on 30 years of successful business in the Bay of Plenty."
To be eligible, scholarship applicants must be committed to completing their full programme of study, show resilience, enthusiasm, determination to succeed, and stand out from their peers for their strength of character and leadership qualities. They must be able to provide examples of their involvement in their local community and/or school.
Applications will be run by each school and will open in July 2022; recipients will be announced at end-of-year prizegiving.