17 Sep 2021
Grace Terry is the first recipient of the Coker Classical Arts Scholarship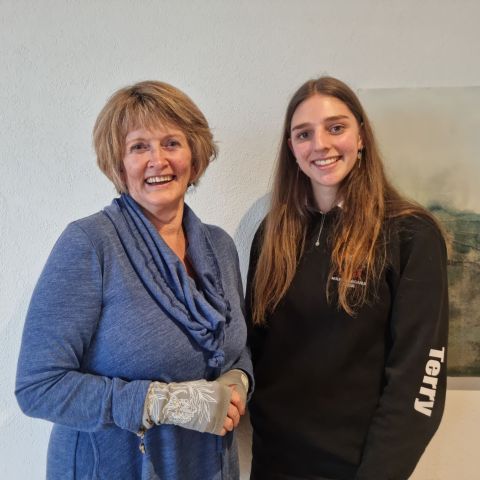 Our congratulations to the first ever winner of The Coker Classical Arts Scholarship - Mount Maunganui College student, Grace Terry!
Grace, pictured here with local Acorn donor Jenny Coker who sponsors the award, will receive $3,000 to pursue a Bachelor of Fine Arts with Honours at Massey University. "I am so grateful for the Acorn Foundation Coker Classical Arts Scholarship, for allowing me the opportunity to pursue my passion for the arts", says Grace.
In addition to the $3,000 award, Grace is also lucky to now have established local artist, Jenny, as a mentor. Grace told us, "The biggest thing for me is just knowing that someone like Jenny believes in me, and has confidence in my artistic ability. It really means a lot."
Thank you to local artist Jenny Coker for giving this wonderful gift and helping talented young artists in our region develop their skills in the classical arts.