31 May 2021
Honouring our donors at the Acorn Foundation Oak Grove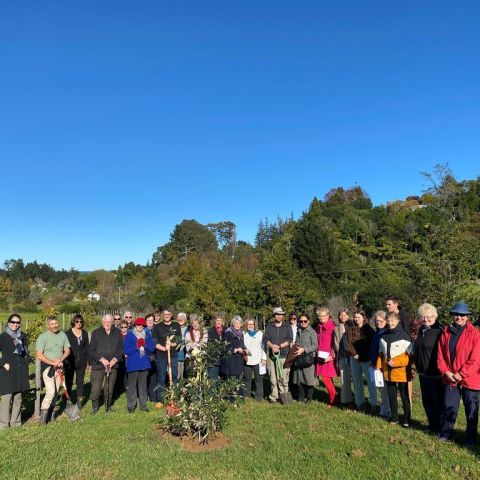 Family and friends gathered with the Acorn team last week to celebrate the lives of some incredibly generous people. This year, we planted nine trees in remembrance of the following WBOP locals:
• William Anthony (Tony) Woodman
• Mary McGowan
• John Lucas
• Claude and Marjory Hewlett
• Norma and Joan McWhinney
• Graham Anderson
• Paul Goodyear
• Ross Mabey
• Jocelyn Hicks
Each year, we share the backgrounds of our donors before planting trees on their behalf. It is one of our very favourite days of the year as we take time out to recognise the wonderful people who are committed to supporting the community they loved.
We so appreciate the support of Captain Corryn Vemoa of Tauranga Salvation Army who provided the blessing, Tauranga City Council who gifted the land, Tauranga Tree Company who donate the trees, and Arbor Care who help us with the planting on the day and take care of the oak grove all year long.