01 Jul 2021
Local Students win 2021 scholarships to Outward Bound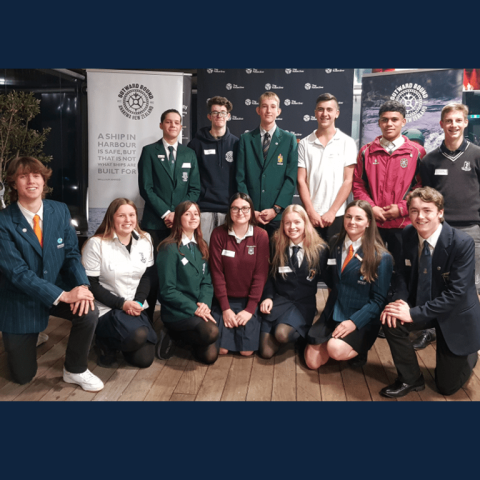 The Acorn Foundation hosted the 2021 Outward Bound Scholarship celebration held on Tuesday, 29 June at The Kollective in Tauranga.
These scholarships are awarded annually to Year 12 students from local Western Bay of Plenty schools, plus Whakatane High School, to attend the Tangaroa Watch programme at Anakiwa in the South Island.
Students are nominated by their schools and selected by Outward Bound staff members based on their commitment to their school and the community, with demonstrated financial need and an opportunity to improve their self-confidence. This is the fifth year that committed Acorn donors and other local supporters have provided these valuable scholarships to this 3-week programme that uses outdoor adventures and physical activities to build resilience, perseverance and communication skills which deliver life-long benefits.
Congratulations to the following scholarship winners:
Katikati College: Leo Morley
Otumoetai College: Eva Karena and Finn Gray
Papamoa College: Saskia Gesthuizen and Nick Cooper
Tauranga Boys' College: Micah Pugh and Tom Hughes
Tauranga Girls' College: Talia MacKinnon and Lani Payne
Te Puke High School: Sophie Sullivan and Daehn Nathan
Whakatane High School: Iziah Carter and Tyler Long