13 Oct 2023
New Zealand School of Dance chooses 2023 FAME Trust winner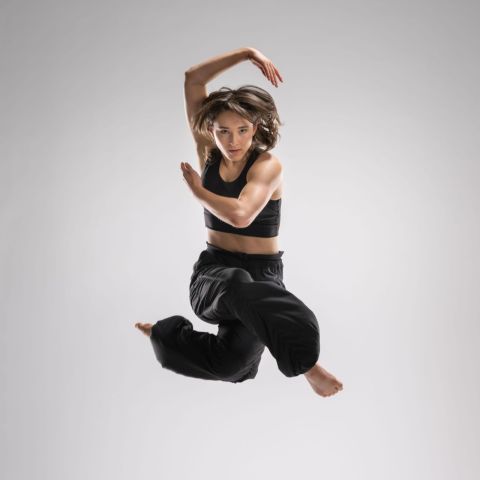 The Acorn Foundation and the trustees of the FAME Trust are pleased to announce the selection for the 2023 Emerging Practitioner Award recipient at the New Zealand School of Dance. This institution is one of seven top-rated performing arts schools in New Zealand which are each granted an annual $10,000 scholarship to offer promising students who have completed at least one year of tertiary study.
High achiever and dedicated dance student Sophie Sheaf-Morrison has been chosen as this year's recipient of the 2023 Emerging Practitioner Award. The award will support Sophie in her third and final year at the New Zealand School of Dance.
Not only is Sophie an exceptional dancer, but she also volunteers during the performance season as an usher or stage crew.
Her most recent performance was in the Pacific Dance Festival Moana Showcase, where she performed a solo as a sea creature. It was a special performance for Sophie because she got to embrace her Māori identity whilst intertwining it with her passion for performing.
According to Head of Contemporary Dance, Paula Steeds-Huston, Sophie has continued to be an exceptional student from the moment she started her journey at the New Zealand School of Dance and continues to exceed their expectations.
A month-long secondment to Berlin saw Sophie fully immerse herself in Berlin's dance scene and successfully audition for the three-week dance intensive programme with the Dart Dance Company. Sophie made many dance connections during her time there as well as partaking in additional open contemporary and ballet classes with local professional dancers at Marameo studios and with the touring "Ground Grooves" contemporary dance company. Her goal is to join one of the professional development programmes in a dance company overseas.
Sophie was honoured to receive this award, "it will help facilitate my ambitions to pursue my dance career as I explore the dance industry in Aotearoa and abroad. Additionally, the award means that I can continue my external te reo Māori studies at Te Kunenga ki Pūrehuroa alongside my training to reclaim my identity as a Māori artist."