18 Nov 2019
News: Acorn wins at 2019 Business Awards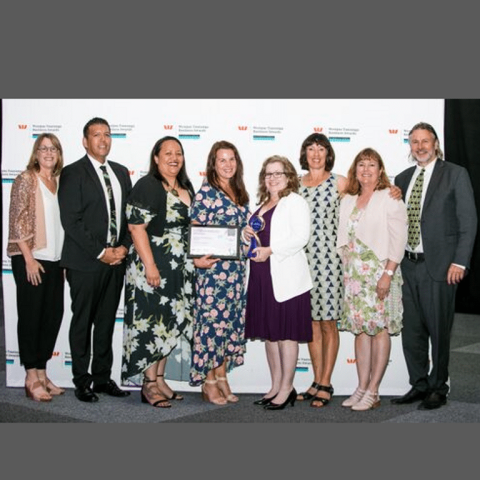 From left: Michelle Crooks from award sponsor Metro Marketing, Acorn trustee Anthony Ririnui, Acorn Distributions Committee member Pare Taikato, Acorn staff members Jo Wilson, Lori Luke and Margot McCool, Acorn trustees Lesley Jensen and Andy Cameron.
On behalf of our amazing donors, supporters, volunteer trustees and committee members, it was an absolute honour to win the 2019 Social Enterprise Award at the recent Westpac Tauranga Chamber of Commerce Business Awards. Acorn has certainly had an amazing year as we passed $30M in funds under management and distributed over $1M to the community for the first time. This award has really topped off our year, and confirmed to us that we are indeed headed in the right direction. Thank you to Metro Marketing who sponsored this award, and a special thank you to all those who have supported Acorn along the way!
To read more about the awards and to see a full list of winners, click here for a recent BOP Times article.