08 Apr 2021
Ryan+Alexander gift five scholarships for Tauranga students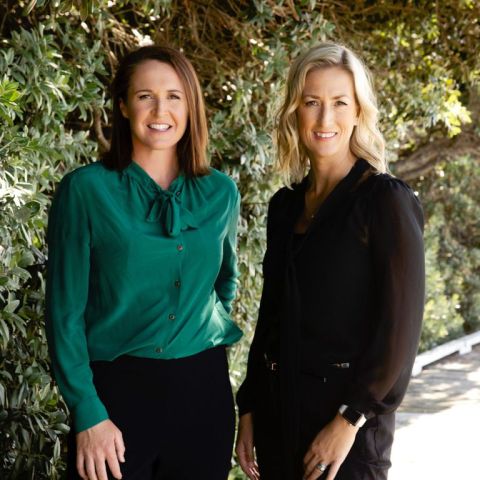 Five Tauranga local school leavers will head off to tertiary study with a welcome financial boost, thanks to a suite of scholarships from local company Ryan+Alexander who have launched the scholarships to mark five years in business.
The Acorn Foundation who has been tasked to administer the scholarships is so pleased to partner with Ryan+Alexander to celebrate the company's 5th birthday with such a wonderful gift to the community. These scholarships will make a significant difference to five students who will undertake their tertiary education here in the Western Bay of Plenty.
Co-director Bernadette Ryan-Hopkins says the Tauranga community has supported Ryan+Alexander to thrive, and it's gratifying to be able to pay forward that support to five hard-working, motivated school-leavers. "This is our way of saying thank you to Tauranga for all the support this city has shown our business across our first five years. We're so excited to be able to help some local school-leavers achieve their tertiary education goals."
Co-director Kiri Burney says the full-service agency has grown to a team of six, specialising in finding great candidates for great roles across regional New Zealand. Ryan+Alexander fills roles across the workplace spectrum: from casual to part-time to permanent; from entry-level administration to chief operating officers. The agency counts many of the Bay of Plenty's top employers among its clients and a new executive consultant role is now being established to help those clients find and secure world-class executive-level recruits. "We've loved these five years of matching excellent candidates with the exciting opportunities available in Tauranga and beyond" Mrs Burney says.
"And now we get to celebrate this milestone by launching a scholarship to help five local school-leavers equip themselves to join the workforce."
Scholarship recipients will be chosen from Tauranga's five state secondary schools - Tauranga Boys' and Girls' Colleges, Mount Maunganui College, Otumoetai College and Papamoa College. To be eligible, applicants must be committed to completing their full programme of study at a Tauranga tertiary campus and be able to demonstrate both academic excellence and community involvement. Each recipient will receive $3500 over the course of their chosen study programme.
Applications will be run by each school and are likely to open around August. Recipients will be announced at end-of-year prizegiving.
[Photo above: Kiri Burney and Bernadette Ryan-Hopkins - Ryan+Alexander Directors]