05 Dec 2022
Teaming up to give generously to charities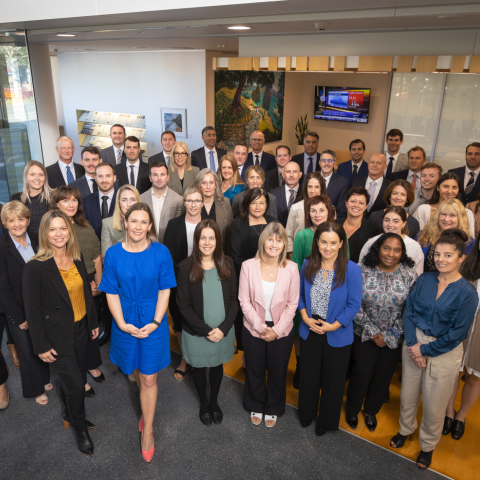 The Acorn Foundation is proud to work with Craigs Investment Partners to support the community here in the Western Bay of Plenty and in the other 18 areas around New Zealand where there are Craigs offices. This is the fourth year that more than $150,000 in donations have been provided to charitable organisations around the country in lieu of Craigs sending out client gifts at Christmas time, with $30,000 donated locally.
Acorn CEO, Lori Luke, says "Acorn is proud to work with the Craigs team and Community Foundations of New Zealand to provide essential support to organisations across New Zealand who are working hard in difficult circumstances. The funding here in the Western Bay of Plenty is very much appreciated from a company who gives so much to our region!"
The Giving Committee representing the Tauranga-based Craigs employees selected twelve fantastic local organisations working for the benefit of those who need a helping hand this year:
Big Buddy – Matches kind-hearted men with boys who lack a father figure so that the boys can grow up with more self-confidence and resilience.
Good Neighbour – Active in food rescue, community gardens, neighbourhood projects, job training and mentoring.
Graeme Dingle Foundation WBOP – Runs school-based programmes including Kiwi Can, Stars and Project K to support more than 3,500 local youngsters every year.
Awhina House – Offers safe emergency housing and wraparound support for homeless women.
Live for More – Uses surf therapy to turn around the lives of troubled young men.
St Peters House – Offers a range of services, including counselling, life skills, debt relief, parenting and marriage courses, and food bank referrals.
Tauranga Community Foodbank – Provides emergency food parcels to families and people in need across Tauranga.
Takitimu House – Provides emergency housing for homeless men and wraparound services such as mentoring and budgeting.
Grief Support Services – Provides counselling and information for locals who are experiencing grief or loss.
KidsCan – Dedicated to helping Kiwi kids affected by poverty. They provide food, jackets, shoes and health products to schools and early childhood centres.
Kura kai – Donate chest freezers to schools and fill them with ready-made, nutritious meals to be distributed to students and their whānau.
Te Tuinga Whanau Trust – Offers free social work, advocacy, information and support services to locals.
All of these local recipients were extremely grateful for receiving this support from Craigs. Marie Peterson of Kura Kai expressed the sentiment of the local recipients so well:
"This is really appreciated, especially this time of year when everyone feels that extra pinch in their pockets."