03 Dec 2021
Toi Whakaari selects first FAME Trust Emerging Practitioner Award winner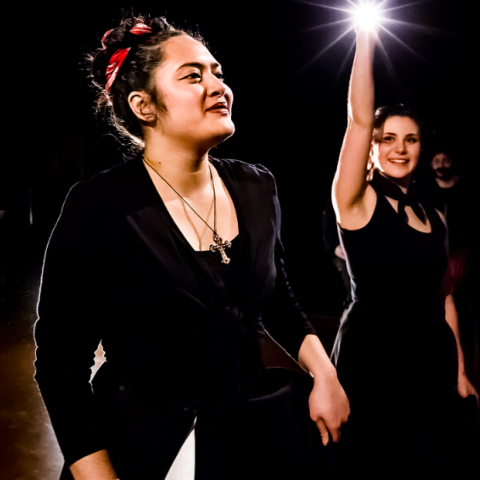 The Acorn Foundation team joins the trustees of FAME to congratulate Maurea on her selection for the first FAME Trust Emerging Practitioner Award at Toi Whakaari!
Maurea is a Pasifika artist who has completed her second year of a Bachelor of Performing Arts (Acting) at Toi Whakaari. Born in Fiji, she was raised in Samoa and Tokelau before her family settled in Waiuku, South Auckland, where she finished secondary school at Waiuku College.
Maurea is concerned that much of the artistic content consumed by audiences is not representative of our geographic region and therefore doesn't properly honour indigenous people and their stories. Her artistic vision is to work with Māori and Pasifika peers to create cultural works with which audiences can empathise. She is particularly passionate about supporting the Tokelauan people, and residents of other small Pacific islands facing the challenges of climate change, to share their stories and explore their creativity.
"Winning this award, for me, is forming the foundation of a fruitful journey towards my artistic creativity as a diverse Pasifika Artist. I'm honoured and grateful to have my voice acknowledged not just for myself but for those thousands who walk behind me," reflects Maurea on her selection for this prize.
The $10,000 award is one of six awards given by FAME Trust, in conjunction with the Acorn Foundation, to each of the performing arts institutions across New Zealand. The award is for exceptionally talented students in:
Music: instrumentalists, operatic singers, composers, producers, conductors, taonga puoro players
Contemporary Dance: dancers, choreographers, producers, kapa haka leaders
Theatre: actors, directors, playwrights, storytellers, theatrical technicians
Find out more about the FAME Trust scholarships and awards here.
​​​​​