16 May 2019
Award: Winner of the 2019 Acorn Foundation Fiction Prize has been announced!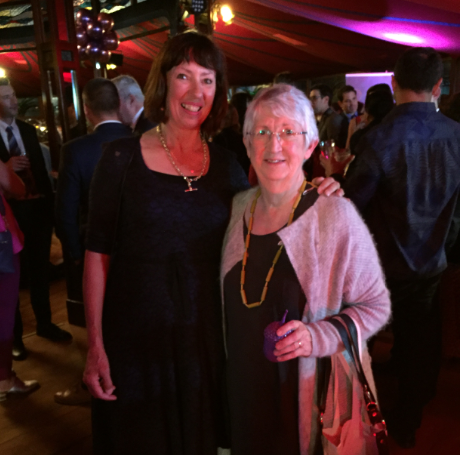 Dame Fiona Kidman was the winner of the 2019 Acorn Foundation Fiction Prize at the Ockham New Zealand Book Awards for her novel This Mortal Boy, at the Auckland Writers Festival marquee event held in the Aotea Centre on Tuesday 14 May.
Her novel was described by the judges as "moving, memorable, authentic and urgently relevant to our times."
"In This Mortal Boy, Fiona Kidman has written an intensely human and empathetic story, recreating the events leading to the real life hanging of 'jukebox killer' Paddy Black at Mount Eden prison in 1955. With seeming effortlessness, she pulls the reader into mid-century New Zealand – the restlessness of a new urban youth culture, the moral panic that led to the Mazengarb report, the damning assumptions of the legal profession and the unchallenged omissions that eased the pathway to a young man's death."
The Acorn Foundation Fiction Prize is worth $53,000 and is generously donated each year by a wonderful anonymous Acorn Foundation donor. Past winners of this prize include Pip Adam - The New Animals, Catherine Chidgey - The Wish Child and Stephen Daisley - Coming Rain.
Pictured aobve is Acorn Foundation's Margot McCool with winner, Dame Fiona Kidman