13 May 2020
Winner of the 2020 Jann Medlicott Acorn Prize for Fiction announced!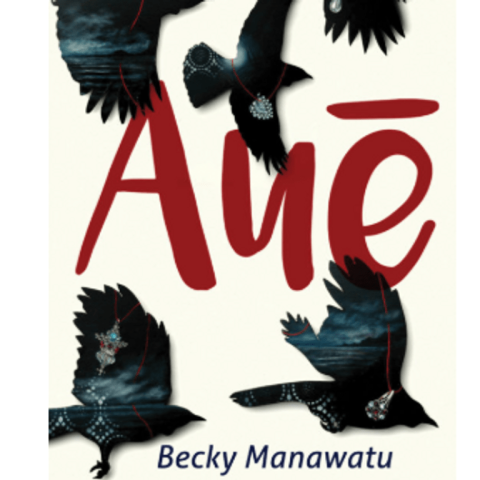 The winner of the $55,000 Jann Medlicott Acorn Prize for Fiction was Westport's Becky Manawatu for her novel Auē.
Aue: Taukiri was born into sorrow. Auē can be heard in the sound of the sea he loves and hates, and in the music he draws out of the guitar that was his father's. It spills out of the gang violence that killed his father and sent his mother into hiding, and the shame he feels about abandoning his eight-year-old brother to a violent home.
But Ārama is braver than he looks, and he has a friend and his friend has a dog, and the three of them together might just be strong enough to turn back the tide of sorrow. As long as there's aroha to give and stories to tell and a good supply of plasters.
"The best book of 2019 – and it really is immense, a deep and powerful work, maybe even the most successfully achieved portrayal of underclass New Zealand life since Once Were Warriors"—Steve Braunias, Newsroom.
Other winners included:
Dunedin's Straitjacket Fits frontman, Shayne Carter, won the General Non-Fiction Award for his work, Dead People I Have Known (Victoria University Press).
Wellington writer, editor and publisher Helen Rickerby won the Mary and Peter Biggs Award for Poetry for her collection How to Live
Three Museum of New Zealand Te Papa Tongarewa curators - Stephanie Gibson; Matariki WIlliams (Tûhoe, Te Atiawa, Ngâti Whakaue, Ngâti Hauiti) and Puawai Cairns (Ngâti Pûkenga, Ngâti Ranginui, Ngâiterangi) - won the Illustrated Non-Fiction Award for their work Protest Tautohetohe: Objects of Resistance, Persistence and Defiance.
To accommodate restrictions in place due to Covid-19, the 2020 Ockham New Zealand Book Awards took place via a virtual ceremony livestreamed on YouTube. Read the media articles on the awards evening here (NZ Herald) and here.
27 November 2020: Becky Manawatu on what has changed since her stunning win at the 2020 Ockham New Zealand Book Awards.