Our Recipient Charities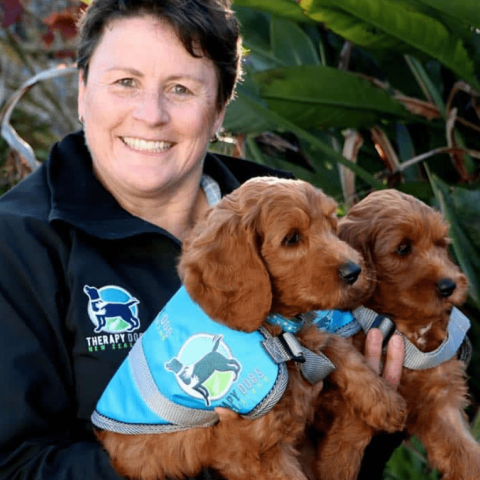 Therapy Dogs NZ
Website: therapydogs.co.nz
Tel: 022 515 4886
Therapy Dogs New Zealand (TDNZ) started a journey in July 2018 to enable Kiwis to live their best lives by offering any child, adult or family access to a partially trained therapy dog at a cost that is more financially accessible than other options. TDNZ purchases the puppies and trains them until they are seven months of age. They then provide clients with the training, fundraising assistance and support to finish the training of their therapy dog via follow-up phone calls, monthly visits, then annual check-ups once the therapy dog matures.
Therapy dogs support those suffering from disabilities, autism, asperger's, oppositional defiance disorder (ODD) in children, ADHD, global developmental delay, dyslexia, kobuki syndrome, chronic regional pain syndrome (CRIPS), post-traumatic stress disorder, cerebral palsy, depression, border line personality disorder, suicidal ideation, terminal cancer/illness and, the most common condition having a profound effect on all disorders listed above, is anxiety.
TDNZ uses only Labradoodle puppies as they are a family friendly breed that is intelligent, sensitive and highly affectionate with a love of people, especially children.