01 Aug 2018
A love story of convents, spitfires and generosity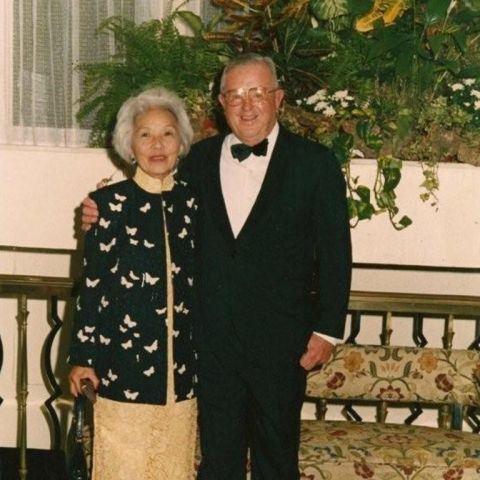 92-year-old, Brunei born, Mary McGowan spent the war years at the Chijmes convent in Singapore while her English husband-to-be, Roy was flying Spitfires. The former RAF squadron leader became a member of the Guinea Pig Club - airmen who received experimental plastic surgery from the innovative Dr McIndoe - after being shot down and suffering facial damage, especially to his eyes. Mary met and married Roy a couple of decades after the war, when Roy was based in Singapore as Regional Director Asia Pacific for IATA. The McGowans retired to Tauranga in 1982.
Mary and Roy's friend introduced them to the Acorn Foundation. Mary says, "Giving through the Acorn Foundation is a wonderful way to help. Acorn 'keeps its ear to the ground' which we think is very important as we don't really know who needs money the most. We have been happy in New Zealand and want to give something back."
The Acorn Foundation completed the 2018 Western Bay of Plenty's Vital Signs Report in February, highlighting the priorities to be addressed in the Western Bay of Plenty, as perceived by the community. This report forms the basis for the Acorn Foundation's decision-making process at funding time.
The McGowans set up their fund in 2008 and were later approached by Acorn to sponsor Dale Carnegie Youth Programme Scholarships. These awards foster leadership and give students the confidence and skills to contribute and prosper in their careers and in the community. They have been delighted to see these awards making a difference, especially as it aligns both with their enjoyment of children and the value they place on education.
Roy died in 2012 at 92, soon after the scholarship was established. By 2018, 210 students have completed the course, and it is now offered to 28 young leaders annually.
Why not join the McGowans and make your mark? Your gift will keep on giving long after you are gone since all donations are pooled and invested in perpetuity. The capital remains intact, and investment income is used to make annual distributions to local charities and community groups. You can support causes that are nearest to your heart or leave the decision to our Distributions Committee who know the needs in our region.
The Acorn Foundation is unique, because with a single gift in your Will, you can support your local community forever.