08 Jun 2022
The FAME Trust Mid-Career Awards Announced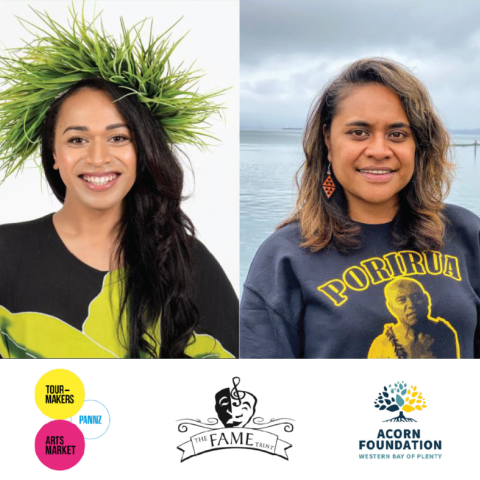 In partnership with The FAME Trust (Fund for Acting and Musical Endeavours) and PANNZ (Performing Arts Network of New Zealand), the Acorn Foundation is delighted to announce the two final recipients of The FAME Mid-Career Awards for 2022.
Two Pasifika artists Amanaki Lelei Prescott-Faletau and Tupe Lualua have each received $15,000 and have both decided the funds will go towards funding tours in Aotearoa and overseas.
Amanaki Lelei Prescott-Faletau is of Tongan decent and has won many awards for her acting, writing and dancing. Amanaki co-founded the performing arts collective Fine Fatale in 2013 with collaborator Mario Faumi. Fine Fatale is an eclectic league of Aotearoa's Māori and Pasifika Trans and Queer artists. In 2021, Fine Fatale presented the cabaret Fever:Return of the Ula, at the Civic, with Auckland Live. The FAME Mid-Career Awards prize money will assist funding a nationwide tour of Fever:Return of the Ula.
Tupe Lualua is a Samoan dancer, choreographer, actor, theatre-maker and educator. She is the producer for dance and choreographer Tupa Tigafua. In 2018, Tupa Tiguafua premiered his first full-length dance theatre work titled Shel We? in Wellington as part of the Measina Festival. The FAME Med Career Awards prize money will go towards international touring costs for Shel We?
The FAME Mid-Career Awards offers recipients one of the largest prize grants available to the performing arts community. Acorn is privileged to facilitate these awards - made possible by the generosity of the Tauranga-based FAME Trust.
Read more about the FAME Trust here.