NumberWorks'nWords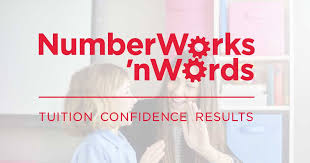 NumberWorks'nWords Tauranga set up a corporate fund in mid-2019 in an effort to partner with Acorn in their efforts to reduce inequity in Tauranga.
For over 20 years, NumberWorks'nWords tuition centre has been helping students in Tauranga get ahead in maths and English, improving educational outcomes and, therefore, long-term opportunities for their students. They currently have over 300 students attending weekly at their busy centre on Eleventh Avenue.
However, local franchise owner, Leanne Rhodes-Robinson, is aware that this option is not available to all, as the cost of providing this individualised service is out of the reach of many Tauranga families.
"We have parents who can comfortably fit tuition into their budget, and others who make many sacrifices to afford the weekly payments for their children's after-school lessons, giving up spending on other things to provide for their children's future. But we know, we see only these two types of families through our doors, and out in the Tauranga community are those struggling to afford even the most basic of needs – housing, clothing and food. Our involvement with Acorn we see as channelling back some of the profit we make from successfully providing an excellent tuition service, to community organisations making a difference to those families who won't come through our doors."
NumberWorks'nWords tries to be community-minded through providing free term tuition vouchers to schools to use in fund-raising or for disadvantaged students, sponsoring PTA and school events, various children's special needs projects/events, sponsoring the recent Parenting Show at Baycourt, and their long-standing involvement in providing free tuition to the 'Homes of Hope' children who want to attend (for over 10 years). NumberWorks'nWords sees starting a fund through Acorn as a way of giving to communities and families they are perhaps out of touch with, and, through Acorn's proven record of investment, in the long-run, having their giving go a lot further.
"We plan to have 25% of our donation to be passed on to the community annually, to organisations making a difference to disadvantaged Bay of Plenty children, and 75% used to build an Endowment Fund for giving the returns to these organisations in perpetuity. I love the fact that Acorn has some of the most skilled people in Tauranga working to invest those funds wisely to generate long-term returns, and invest those returns wisely in proven community organisations that provide accountability to Acorn for the money received," says Leanne.
"I have long admired the work of Acorn, and have loosely kept informed of their work in the community. It is exciting to now become involved, putting our money in their direction instead of just our admiration."