Our Recipient Charities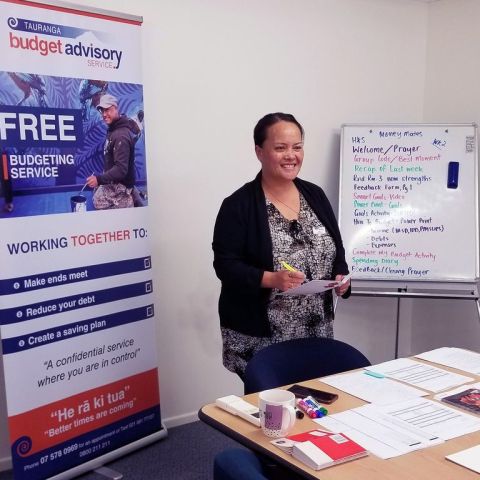 Bay Financial Mentors Tau Awhi Noa
Website: tgabudget.org.nz
Tel: (07) 578 0969
Bay Financial Mentors takes a strength-based approach, working in confidence and without judgement. They recognise that knowledge is power and they work to grow the skills and confidence of those they work alongside. Their aim is the reduction of unproductive debt, reduced financial stress, increased savings and improved resilience.
They provide a well-trained team, building on the strengths and skills of their clients to enable them to develop their financial capability. Building this financial capability and the reduction of poverty has a positive impact on the well-being of the entire community.
Bay Financial Mentors employs a small team and is supported by a dedicated bunch of volunteers. It provides clinics from Katikati to Maketu to ensure its services are available to anyone who needs them. Funding from Acorn allows us to meet the cost of rental space in these clinics.