Our Recipient Charities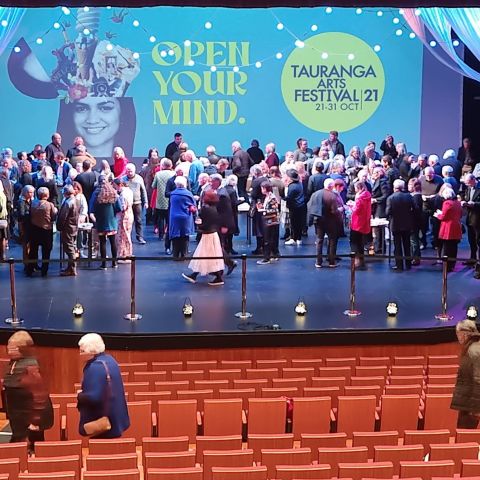 Tauranga Arts Festival
Website: www.taurangafestival.co.nz
Established in 1999, the Tauranga Arts Festival delivers a world-class programme direct from leading artists and performers at the peak of their practice. It's a live experience that you don't have to travel to Auckland for or be living in London - it happens right here in Tauranga.
Tauranga Arts Festival Charitable Trust organises the Tauranga Arts Festival and Escape! literary weekend.
The Arts Festival activates the Tauranga city centre, presenting performances and exhibitions from the Carrus Crystal Palace, Baycourt Community and Arts Centre, the Tauranga Art Gallery and throughout the streets.
Escape! Festival is a literary weekend that happens in the off-year to the Festival over Queen's Birthday weekend in June. This little festival with big ideas hosts writers and thought-leaders allowing an escape into different worlds and future ideas.
Donate Now
Tauranga Arts Festival has set up a Community Group Fund with the Acorn Foundation. You can help them to grow this fund to ensure that they receive a continuous income stream in the future.